Rhinoplastie and Profile-plasty – Institute Perez de la Romana
Rhinoplastie and Profile-plasty, the most visible part of the face is the nose structure and therefore it is very important in facial aesthetics. In fact there are deformities of the nose which most of all worry young people and can produce more psychological traumas.
The nose consists of bone structures and cartilaginous structures. There are different types of rhinal defects. For example, the problem of a broad nose or it can be just too wide on the end, or may be some nasal septum deviations, or the problem of nasal bones which causes an aspect of crooked nose. In the Institute Perez de la Romana our patients often asked us to decrease the nasal dorsum and raise the end of the nose which had fallen down.
Furthermore, in spite of aesthetic importance of the nose for human's face, it has a great functional role in respiration process due to the fact that mucous membrane of nose facilitates air transportation to the lungs. That's why, we have to investigate nose not only from aesthetic point of view but also from its functionality.
Rhinoplasty surgery consists of different corrections of all nasal structures and it gives harmonious shape to nose with the rest parts of the face. The sense of operation is not just to make a perfect nose shape, but also it has to be proportional to the whole face. Every time when we have a Rhinoplasty operation it is fundamental for us to study nose respiratory function and in case of its reduction or any type of alteration to make correction in its function during the same operation and in that way improve respiration.
Rhinoplasty operation can be associated with the correction of the crooked septum and it can be called Rhinoseptoplasty, It is a more complete operation.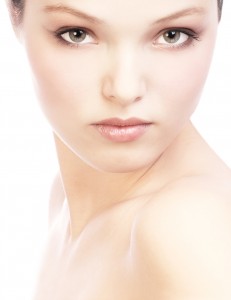 Nose treatment or Rhinoplasty is the most practiced operation among young people, boys and girls. The results are spectaculars. It can fundamentally help them to change their self-esteem, their desires to go out and socialize.
Another congenital deformity that can occur on the face is associated with nasal hypertrophy which is chin retroposition or a short chin. In these cases the deformity affects the nose that is very exserted and the chin, which is too short or not exserted enough, and gives an aspect of a "bird" that so much disfigures silhouette of young people. Both boys and girls of young age are psychologically affected by this deformity and they need a special surgical treatment called "Profile-plasty".
In the Institute Perez de la Romana this procedure is performed under general anesthesia, it is short in time and has two purposes – correct the nose and fix the chin with an implant, either silicone or fat grafting to increase and to put a chin forward, assuming a very nice and sometimes much more correct and beautiful profile. That's way this operation is Profile- plasty.
These interventions are indicated for young people who are concerned about their aesthetic beauty. In a week the person is fully recovered and will receive excellent results and great elevation of self-esteem.