Lipoabdominoplasty and miniabdominoplasty – Institute Pérez de la Romana
The classic abdominoplasty technique is a technique which is aimed at correcting the abdomen of people who have lost their body shape because they have gained or lost weight or after multiple births. The common denominator in all these cases is the deterioration of the skin, of fat and muscles in the abdominal region with the possible complication of hernia.
This classic technique has been modified with two new techniques which permit to simplify the procedure, reduce discomfort and get a faster recovery period. These two techniques called lipoabdominoplasty and miniabdominoplastywere imported from Brazil, where esthetic surgery pays special attention to the beauty of the areas of pubis and abdomen.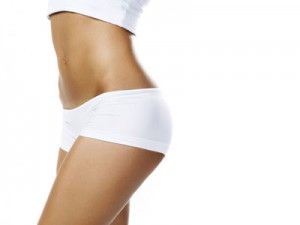 First of all, Lipoabdominoplasty is very important among people who want to improve or have a necessity to recover the shapes of the abdomen, pubis and also have excess fat in waist, hips and sometimes in back.
1. It begins with liposuction of the hips, back and pubis.
2. Then the excess skin is removed from infraumbilical region.
3. The muscles of the abdominal wall are tightened to leave a perfectly straight aspect.
4. The skin is closed in the manner to raise the pubic region and to make it flat and rejuvenated. This new technique is called pubis elevation or "Pubic Lift" and in the Institute Perez de la Romana we usually connect it with all abdominoplasty techniques.
The Miniabdminoplasty is very similar to the first method but it is more limited. It is aimed at people who don't have fat abundance and the volume of excess skin is very limited. No prior liposuction is required, only dissection and removal of the infraumbilical skin. Also abdominal muscle is stretched to leave a straight wall and connect with the pubis lift.
Recovery period
These interventions are performed with epidural anesthesia or local anesthesia and sedation. The same procedure is applied to the patients with cesarean section thus minimizing scars. The recovery period is only one week, there is no need to make drainage and the feeling of discomfort is very bearable.
In the Institute of Perez de la Romana we practice Lipoabdominoplasty operations with more fat people.
Miniabdominoplasty interventions are less frequent and intended for thin people without excess fat and for people who only have sagging skin in the infra-umbilical area.
Both techniques achieve optimum results and the level of patients' satisfaction is very high.